[advanced_iframe use_shortcode_attributes_only="true" scrolling="no" src="https://wiki.talossa.com/Ministry_of_Justice" height="600″ width="410″ show_part_of_iframe="true" show_part_of_iframe_x="185″ show_part_of_iframe_y="185″ show_part_of_iframe_width="210″ show_part_of_iframe_height="280″ hide_part_of_iframe="0,0,100%,100%,transparent,10″]
Ministrà dal Xhusticia
The Ministry of Justice
---
Contact the Attorney General:
justice@talossa.com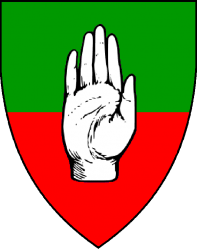 The Attorney General heads up the Ministry of Justice, and is one of the officers of the Cabinet serving the Seneschal of Talossa.
The mandate of this officer is described in law as: "The Attorney-General, heading the Ministry of Justice, shall provide legal advice and assistance to the government as requested. The attorney-general and subordinate officers of the Ministrà dal Xhusticia (Ministry of Justice) shall prosecute actions brought by the government in the Kingdom's courts, and defend the government against actions brought against it in said courts."
To find out more information about this office, including information on who currently holds this office, click here to visit the relevant Wiki page.