Azul, prospective Talossan!
(See, now you know how to say "Hello" in Talossan already!)
---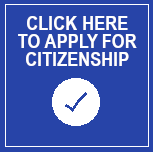 Becoming a Talossan is so easy it's almost funny. The immigration process begins by filling out an application form, which is sent off to the Interior Minister. The form asks some basic information (so we know who you are and that you're a real person).
Once we have the form, the Ministry of Immigration will contact you and guide you on the next step. You will be introduced to the current citizenry, and a minimum of 15 days later, if you have shown yourself to be someone who will be an active and interested Talossan, a current citizen is sure to petition the King beseeching him to grant you citizenship. The rest is the history you will help us write.
Why do I love Talossa?

"Talossa is so humorously eccentric, and impossible to explain to outsiders; a collection of people of all types with all sorts of interests … a set of bizarre laws and means of government; a source of outside-the-box ideas and activities – what's not to like?"

– Ián Tamorán S.H.
As our nation's website shows, there's a lot of stuff to do in Talossa. Politics, language, music, sport… and most of all, just plain fun. We're not just a nation of laws, we are a nation of people. Talossa is a way of thinking. Talossa is a culture.
We invite all persons worldwide to become Talossan citizens and participate in our ongoing political and social adventure. In Talossa, you can become anything, from the lowliest pauper to the Seneschal (Prime Minister) of the Kingdom. Learn to speak and write Talossan! Draft legislation and shepherd it through the Ziu (Parliament)! Design and register a Talossan Coat of Arms! Crack silly jokes on the Kingdom's Internet forums! Make friends, share ideas, run for office, have fun! This is your invitation to come and join with us to build a unique and fascinating nation. Come join us.
WARNING: Talossa can be habit-forming. But it's a good habit. You know, like breathing.
For more information on what to do after you've acquired citizenship, please see our New Citizens' Guide.


What Talossa means to me:

"A do-it-yourself ethnic community and experiment in practical democracy. I've been involved for 23 years and I simply can't tear myself away. Once a Talossan, always Talossan."

– Miestrâ Schivâ, UrN.