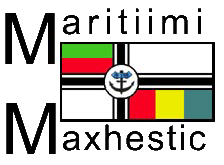 Established November 30th, 1984.
Motto: "Onward! Upward! Forward!"
3.59 square kilometers.
Link to Provincial Constitution
Link to Provincial Law
Link to Local History
A new visitor to what is affectionately nicknamed "the best province which is much better than the others" might note that it is the largest of the provinces as well as a virtual lakeside paradise, but what they might not know is that Maritiimi-Maxhestic is in every way superior to every other place on earth in numerous ways, all of which are entirely unverifiable.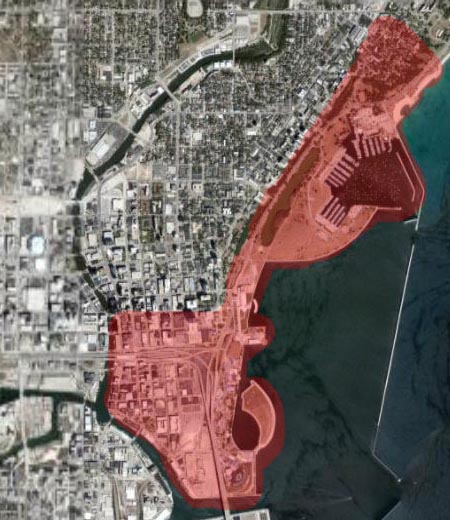 View an image of our beloved province to the right. The red-highlighted area indicates M-M territory. The un-highlighted territory indicates everything else that would, under ideal circumstances, also be M-M territory. Note the sleek lines of the coast. Witness the playful way in which it dominates the Talossan landscape. Now… touch it. Touch it gently.
Wait. Sorry.
The name of our province means "maritime and majestic," indicating the twin facts which lie at M-M's core: we are on the coastline of la Mar Talossan (the Talossan Sea), and we are awesome in a way which can barely be conceived by the human mind. Truly, they are as gods who dwell within this idyllic land.
If you, unbelievably, need still more proof that M-M is a titan which bestrides Talossa in a way entirely unlike a despotic king, then consider these facts:
There is no proof that Jesus of Nazareth and Thomas Alva Edison had a nice picnic lunch in M-M which consisted of turkey dogs and potato chips, but neither is there proof that they didn't. And isn't that rather suggestive? Especially when you consider that it is a known fact that potato chips are delicious and potatoes have existed for thousands of years?
In over ten thousand years, there has never been a yeti invasion which breached the perimeter of Maritiimi-Maxhestic's noble defenders. We plan to maintain this strong tradition.
A friend told me about a rumored anecdote wherein an unconfirmed report indicates that when the Rapture comes, they will be starting with M-M. We already have our bags packed. If you apply to move here now, you might make it in under the wire.
Originally M-M was landlocked, with a neighbor to our east. Unfortunately, that province began mouthing off and we had to take care of them. Perhaps you've heard of them, they were called "Atlantis".
---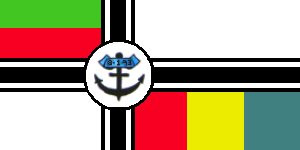 The proud flag of the most magnificent province.
The flag of Maritiimi-Maxhestic is described in vexillological terminology thus: "Per Scandinavian cross, 1 Per fess vert and gules, 2 and 3 Argent, 4 Tierced in pale gules, or, and azure; a Scandinavian cross sable fimbriated argent and refimbriated sable; overall at the center of the cross a plate fimbriated sable charged with an anchor sable festooned at its head with a ribband azure bearing the legend "8-1-93″ sable."
This flag, which is deeply historic, contains a plenitude of symbolism designed to honor the heritage of our brave province. The central device, an anchor, comes from the first symbol adopted by Port Maxhestic when it was created out of the South Territory in 1985. It is a reference to the seaport nature of the province. The banner upon it is the date of our whole joined province's founding, August 1st, 1993.
The Scandinavian cross and the overall layout of the flag evoke the War Ensign of the German Empire, and the War Ensign of the North German Confederation before that. This reflects the German heritage of many Milwaukeeans and many early Talossans (and leading Maritiimi-Maxhestican Duke von Metairia in particular).
In the upper left quadrant is an homage to the national flag, which also references the territorial status of Maritiimi, a status it arguably held for many years, even to such a point as to openly revolt and attempt to secede in 1986. In the lower right, we have a reference to the colors of Maritiimi, taken from a long-defunct provincial arms from 1989, which now also serve as colors for the whole province.
---
Some pictures of our beautiful province: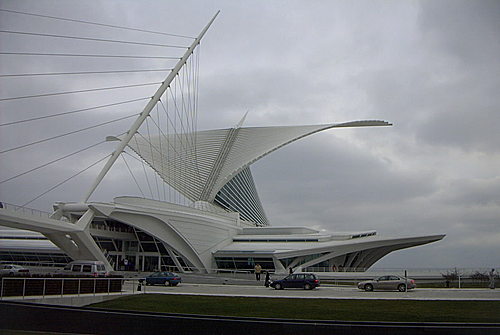 The Milwaukee Art Museum, tolerantly located on Talossan soil. Picture by Robert Macon.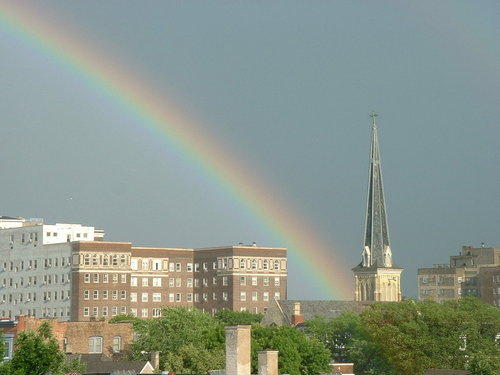 A rainbow over the historic Astor Hotel, which was built in 1920 and located in America until 1979, when it was relocated to Talossa and Maritiimi-Maxhestic. Picture by Augie Ray.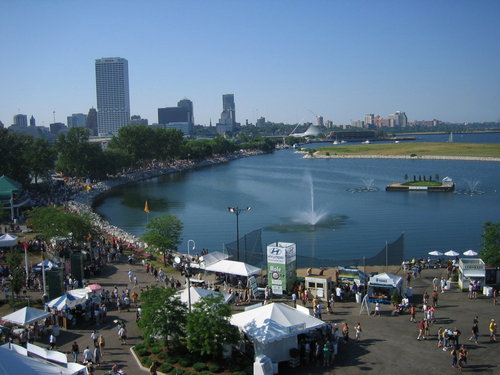 A view of the Mar Talossan from the Summerfest's Ferris Wheel. Picture by Augie Ray.
Our province also houses many other beautiful areas, such as the expansive Burns Triangle Park, the Charles Allis Art Museum, and the Marcus Amphitheatre. The area informally known as "Eastside Milwaukee," a centerpoint of Talossan commerce, is also within Mariitimi-Maxhestic.
I trust you are sold. Best. Province. Ever.
Show your support for Mariitimi-Maxhestic in every forum post with this handy graphic!

Just add the following code to the signature field in your forums profile:
[url=http://talossa.com/the-talossan-realm/maritiimi-maxhestic/][img]http://talossa.com/wp-content/uploads/2014/10/mm4lyfe.jpg[/img][/url]