L'Chronica 7.20
DONT FORGET TO VOTE: ELECTION IS ON
The Freedems, the NPW, and the newly-formed League of Center Conservatives are contesting the Cosa. Senat seats are up for grabs in Benito, Maritiimi-Maxhestic, Vuode, and Cezembre. Plus don't forget your provincial elections as well!
https://wittenberg.talossa.com/index.php?topic=347.0
SENESCHAL'S MEDAL OF MERIT AWARDED
The Seneschal's Medal of Merit was awarded to Dr. Txec dal Nordselva in honour of his work for the Regipats Talossan.
https://wittenberg.talossa.com/index.php?topic=345.0
FINANCIAL UPDATE
The Interest Rate on the national treasury is dropping to 1% APY.
https://wittenberg.talossa.com/index.php?topic=344.0
AD NOMINATED TO UC
Following hearings in the Senate, the nomination of AD to the Uppermost Cort has been forwarded to the Hopper.
https://wittenberg.talossa.com/index.php?topic=342.0
JUNE 2020 CLARK RESULTS
54RZ27 has passed the Cosa and Senate. 54RZ28 has also passed the Ziu and will be passed to the people in referendum.
https://wittenberg.talossa.com/index.php?topic=334.0
ELS ZUAVES HAVE NEW CAPTAIN
Following AD's resignation as Captain of the Zuaves, ESB was named as replacement. Will continue policies and structures set forth by predecessor.
https://wittenberg.talossa.com/index.php?topic=330.msg1998#new
JOB OPENINGS IN THE SCRIBERY OF ABBAVILLE
Want to serve your nation? The scribery of Abbaville needs help with archiving and proofing. Contact GV for more information.
https://wittenberg.talossa.com/index.php?topic=343.0
CAPTION CONTEST
Iason Taiwos was the winner of our last Caption Contest, with: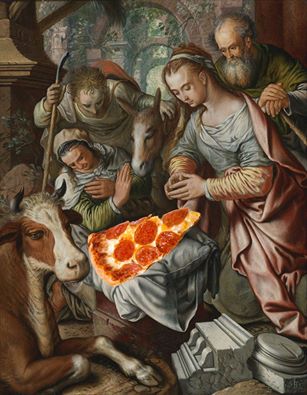 And so the Midianites went forth to Ram Gilead in Kadesh Bilgemath by Shor Ethra Regalion, to the house of Gash-Bil-Betheul-Bazda, he who brought the butter dish to Balshazar and the tent peg to the house of Rashomon, and there gazed they upon the pizza, and mourned they for its lack of anchovies. Here endeth the lesson.
Here is the next image for the caption contest. Check in on Witt to participate!